Ca' della Santina, "House of the Little Saint", is situated in the verdant heart of Italy on the Umbrian-Tuscan border, in the midst of nature and forests, thus providing the most wonderful climate for relaxation and recreation.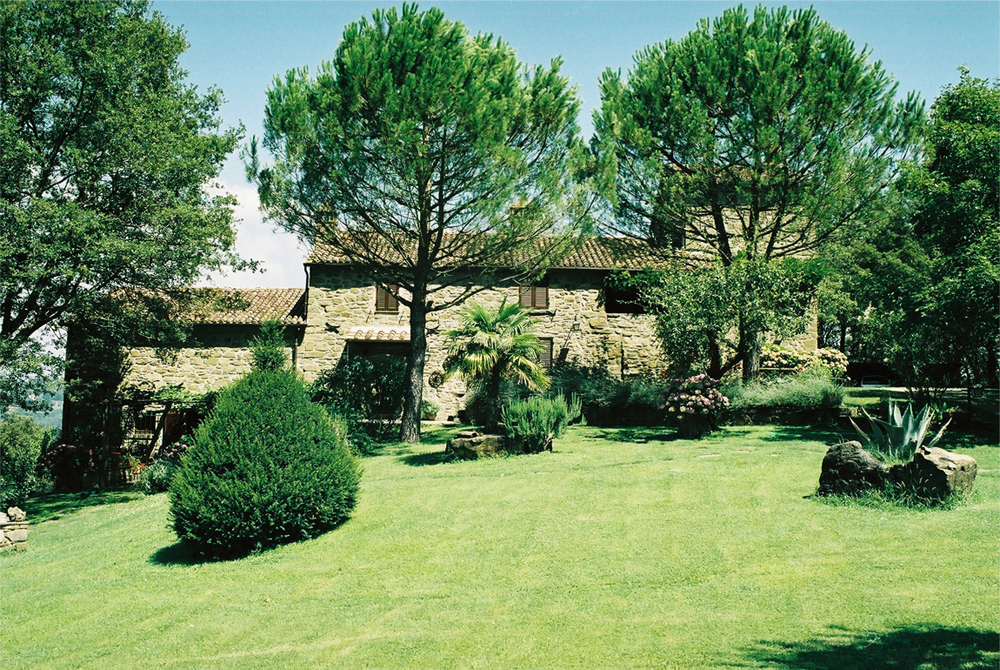 The house, in style and architecture typical for the area of Umbria and Tuscany, was carefully restored in 1991 retaining its characteristics and appearance. With justification it can claim to be the most successfully and beautifully restored house and garden in the region.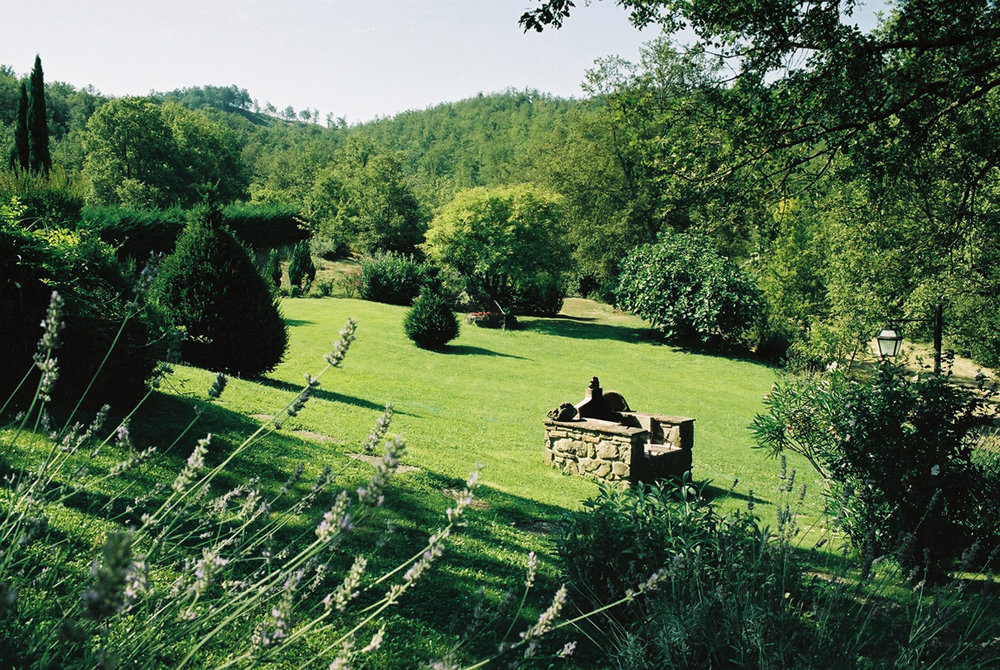 When the house was restored the owner decided to split it inside into two separate units of 200 m2 each. This division is not visible from the outside. Generally only the lower part of the house described here is let, but often larger family groups or friends wish to stay, then both houses are in full use and let.
The history of the house dates back some 250 years and it stands out among the surrounding green hills with its traditional architecture. The tower, once used for drying tobacco, can be seen from afar and stunning views of the countryside unfold on all sides from its upper windows.